Investors' expectations are shifting towards digital, simple and fast trading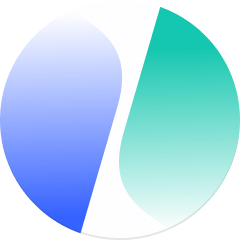 Offer online crypto trading for your clients via connection to deep liquidity pools originated by global liquidity providers and combined in Finery Markets electronic marketplace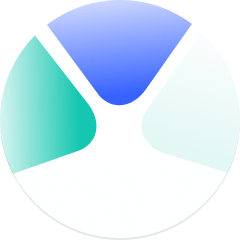 Enjoy end-to-end workflow automation with pre-trade and post-trade functionality — price intelligence, full transparency, market & counterparty risks control and reporting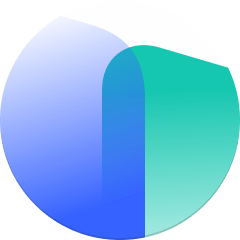 Save integration costs and increase automation level — fast implementation through API (FIX, Rest or Websocket)
Lifecycle
Strengthen your brand and leave hard work to our SaaS platform. We are more than a trading platform, we support complex workflows happening across the transaction lifecycle.
Transaction step
Our tasks
1 Pre-trade
Account access management
Setting up limits and risk checks
Leverage and financing tools
Mark-up management
Firm streaming quotes
Pre-trade cost analysis
2 Trade
Order execution across 200 fiat-to-crypto, crypto-to-crypto, fiat-to-stable pairs
Margin checks
Risk Management
3 Post-trade
Fiat & crypto settlement instructions, network agnostic
Position management
Settlement & trade history
Reporting
Technology
We provide a modern and scalable AWS-based infrastructure with 99.99% uptime — take a close look at status.finerymarkets.com
Our solution has an easy and intuitive web-interface (GUI powered by React) and available via seamless API (FIX, REST or Websocket).
Matching engine of the platform meets the institutional needs for reliability and performance:
Low latency
High throughput
Read more about our technical solution here
How it works
Rebrand and resell our global liquidity to your target audience.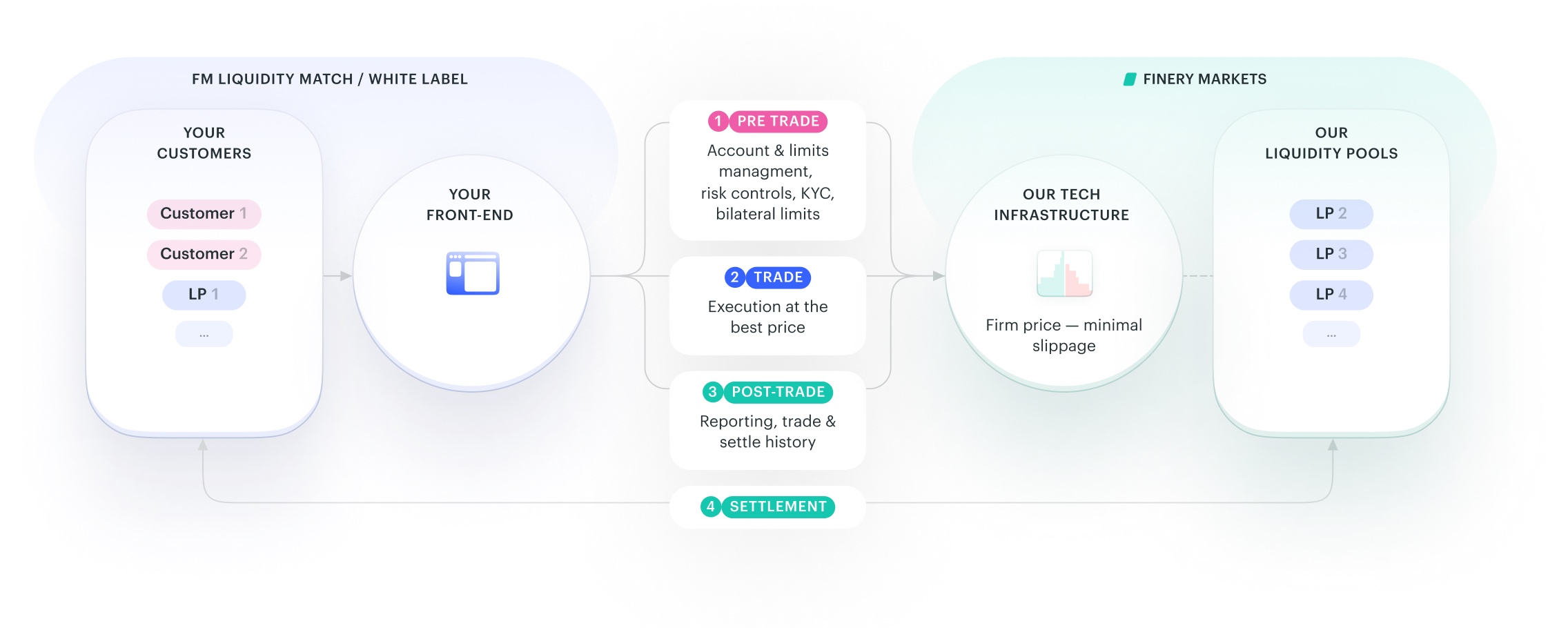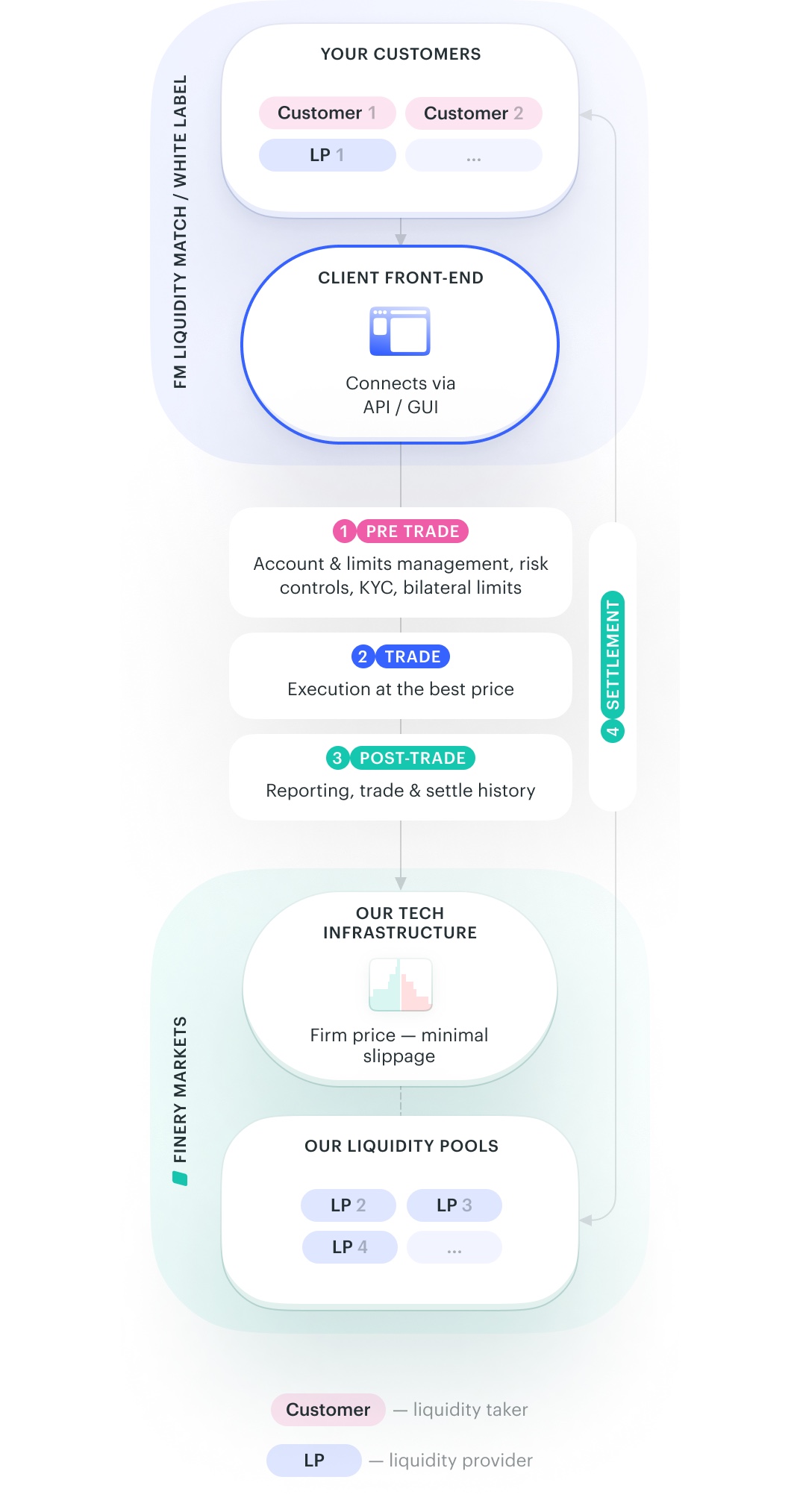 Customer
— liquidity taker
Scale your business, allow us to take care of your trading needs
Explore our turnkey solution and quickly deploy "infrastructure as a services"
Get started